Episodes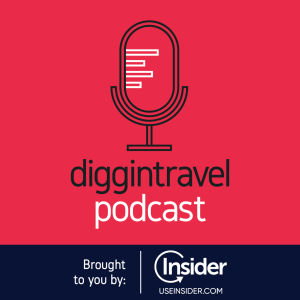 Tuesday Jan 18, 2022
Tuesday Jan 18, 2022
This is the first episode in our new Airline Digital Cabin Talks. It's a new series in which we'll talk about airline digital, ancillary revenue and onboard retail.
In the first episode we talked to Emilio Chacon Monsant. Emilio's background is in ancillary products, digital commerce, and the digital experience at four airlines, including two network carriers – Aeromexico and Avianca – and two low-cost airlines, Vueling and Ryanair. Emilo is currently VP, Airline Relationships & Ancillary Revenue at Global Onboard Partners.
Travel industry analyst Henry Harteveldt joined us as a special co-host for the new podcast series, to provide his unique perspective on airline retailing.
You can find the full article with the key concepts, quotes, and other notes from our talk with Emilo and Henry here:
https://diggintravel.com/airline-digital-cabin-successful-onboard-retailing/