Episodes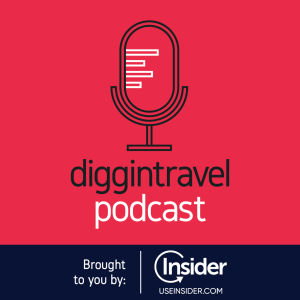 Thursday Nov 16, 2023
Thursday Nov 16, 2023
Artificial intelligence is developing so fast that we just had to share this!

A few months ago, ChatGPT was an interesting new gadget; now, AI is revolutionizing how we approach airline digital marketing.

AI tools can now analyze your websites and campaign landing pages. Even more impressively, they can evaluate images like your airline ads and creatives.

In our latest episode we provide you these and many other cases of practical AI applications for your daily work.

You'll also find examples of how Lufthansa and Eurowings Digital are pioneering with internal AI tools for smarter operations and enhanced customer insights.
RESOURCES:
You can find the full article with key key concepts, quotes, and other notes from this chat here:
https://diggintravel.com/the-latest-airline-ai-news-airline-marketing/

You can find how airline marketers can build relevant, timely, trustworthy customer experiences on autopilot with AI here:
https://useinsider.com/sirius-ai-generative-ai-solution-for-customer-experience/